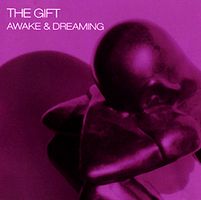 The debut album from this London, England based band. A band who released their second album Land Of Shadows last year and is playing some gigs now. I have seen them on a couple of festival posters.
The Gift is a five piece band (I don't think the dreamtime story teller is a part of the band....) and the lineup is the usual guitars, bass, keyboards, drums and vocals lineup. There is also some mellotrons here and some dreamtime story telling. This is also a seventy minutes long double album and is also probably also a concept album.
The music is somewhere between neo prog and symphonic prog. Maybe neo-symphonic prog is the best label here. Both discs is a mix of long instrumental parts and songs.
This is a very ambitious project and the band is largely pulling it off. The comparisons with Oldfield, Floyd, Genesis and Marillion is obvious. The music here is large and airy. Very airy. The band and the composers knows what they are doing and The Gift should be added to the list of great new bands.
The end result is a very good album which is a bit too long winded. It is harking back to the 1970s when we all had so much better time to spend on albums like this one. Right now....... It is an album well worth checking out indeed. Make some time for it.
3.5 points