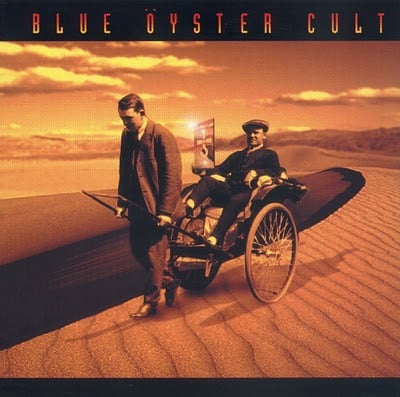 The thirteenth and final album from these US legends.
Blue Oyster Cult was always a difficult band to classify and label. That was in their heydays though. After the surprisingly great Imaginos album from 1988, the life went out of the band like the air leaving a deflating balloon.
What we get here is three of the founding members of this band. Besides of that, we also get fifty minutes of pretty standard heavy rock and rock. This is not a heavy metal album and neither is it a rock album. It has a lot of AOR tendencies here. It sounds like a 1970s album throughout. That long after this 1970s AOR sound had gone out of fashion.
The most worrying thing here is the lack of any good songs. There is a lot of huffing and puffing here on guitars, bass, drums, keyboards and vocals here. But it goes nowhere. Nevertheless, this is a decent album.
2 points