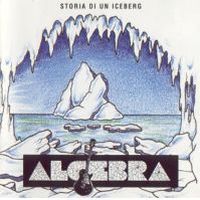 The debut album from this Italian band. The first out of two albums.
I quite liked their second album JL from 2009. A stylish album. That is not what I can say about this album.
Algebra was a three piece band, supported by some guest musicians on this album. The main instruments was guitars, bass, drums, keyboards and vocals.
...And the music here is some sort of symphonic prog. It is not really easy to pinpoint this album because the quality is so bad. The music is all over the place, but mostly where they believe Genesis was.
Their own music is really poor. Their own music is really good compared to the Genesis medley they have included here. At ten minutes long, it is as painful as it can get. Their version of Firth Of Fifth is horrible. The sound throughout is poor and ditto for the vocals. This album my friends is a proper turkey with feathers, giblets, beak and legs. Only play this album on a scary horror night.
1 point