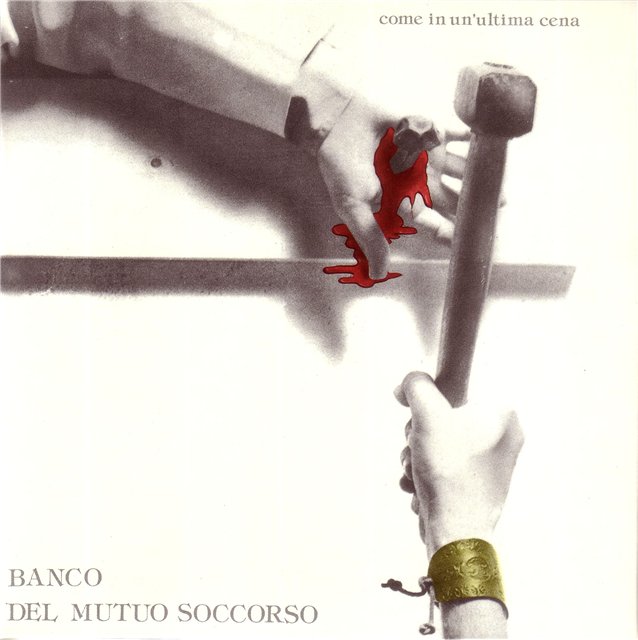 The sixth album from these masters of Italian prog rock. An album also released in English under the title As In A Last Supper.
Banco is a band I really like although it is long time since I have been listening to one of their albums. Let alone; reviewing one.
Come In Un'Ultima Cena is really following in the same tracks as their previous albums. A lot of theatrical symphonic prog with Italian vocals by the great Fransesco Di Giancomo. He is also their public face. His face, his voice and his facial hair.
The music here is still very melodic and theatrical. It has all the hallmarks of this band. It is still a bit of a disappointment to me as it has no really great songs or even great melody lines. The art of great song writing is missing here. Sorely missing here.
This is by all means a good forty-five minutes long album. It does not really grasp me as their previous albums. Hence my rating.
3 points