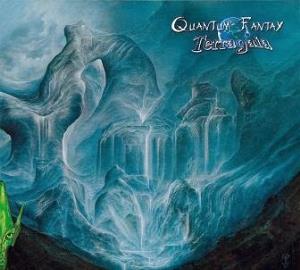 The fifth album from this Belgium based band.
They are based in Belgium, but they seemed to be on a space trip around the moon. That is how I have got this band described to me as I am totally new to them. I have also been told that their music is very similar to Ozric Tentacles.
I have to admit that I have put exploring Ozric Tentacles on hold because I have wanted to explore other bands and directions first. So I cannot verify if there is any similarities here. This is also my first meeting with this band and their music. Anyway, the music on Terragaia is wholly instrumental and created with guitars, synths, samplings, drums, bass, flutes and some other woodwinds.
As the cover art and album title indicates, the music here is wholly space rock. Space rock with some folk rock and symphonic prog elements. The music is surprisingly organic and flowery. It is at times like walking through a meadow full of flowers. Very nice and very folky.
This though is space rock and the music is pretty majestic at times. It also has a lot of references to Chinese and Far-East music. There is some pretty big references to Chinese classical music here.
The end result is a, for me, surprisingly very good album. I very much like this album. It has no great songs. But the band is onto something here and I may have a look/listen to their other albums. I like this band.
3.5 points