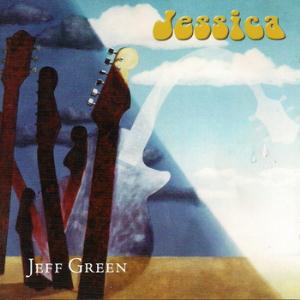 The debut album from this veteran US guitarist and composer, now based in Ireland.
The story behind this album is a tragic as it can be. Jessica is the name of his stillborn baby. She died during her birth (if I am not mistaken) and Jeff (and his wife Judy) released this album during his grieving period. He got some good help from the Pallas keyboardist and some other friends.
This is a concept album about the whole grieving period and Jessica if I am not much mistaken. Large parts of this album is instrumental and with a lot of guitars. There are some poignant vocals here. It goes without saying that the music on this album is highly emotional charged.
References here can be made to Camel and Jadis. Not to mention the Kompendium project. The music though is mostly symphonic with some neo-prog and Gaelic/Irish folk rock influences.
The end result is a good one hour long album. It does not have the big songs. Neither can I say anything bad about this album either. An album which will really please those into Camel and instrumental symphonic/neo prog.
3 points