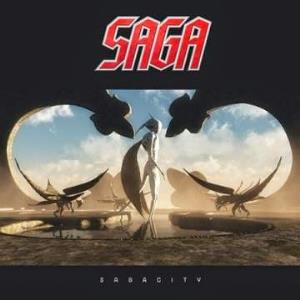 The twenty-first album from these Canadian legends. A band who very much has created their own sound and scene.
The previous album 20/20 was not a good Saga album. Michael Sadler had yet to find his feet again after rejoining the band and that showed.
There is no difference in the line up as far as I can see. The sound is more or less the same too. Sagacity is also a welcome return to their 1980s sound and album. Hence the very much 1980s cover art.
Fans of Saga will find a good album here. A welcome to form, no less. This is not a great Saga album by any means. But Michael Sadler's vocals is great and the rest of the band also deliver the goods here. The songs are as per usual a blend of heavier stuff and ballads. The well known Saga formula.
This is a good album by all means and I find myself liking it. Enough said.
3 points