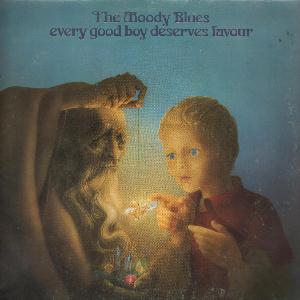 The seventh album from this English band. A band rightly regarded as one of the all time greats in the prog rock genre. Well, in my eyes at least.
This album takes up where the five other classic albums (the debut is not regarded as a classic MB album) left off. Unfortunate, there is no longer any mellotron in their sound. Which is a disappointment. Instead, we get the harsher sound of moogs.
The sound and music on this album is harsher than the other five preceding albums. This is more or less a concept album about how the children sees the world. Each member of the band has contributed with their own songs here about this theme.
The result is a good album. Good, but not a good The Moody Blues album. It is the weakest of their classic albums and that by far. It is still a good album by any other standards. John Hayward's vocals is still great and the album has a naive The Beatles feel over it. It has a lot in common with The Beatles all around. I would recommend this album.
3 points