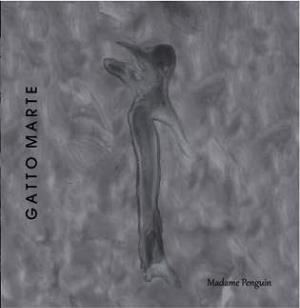 The ninth album from this Italian chamber orchestra.
The four piece band Gatto Marte has got themselves a very good reputation with their chamber rock. They are well within the RIO genre. They are also suitable influenced by King Crimson too.
Their setup is not exactly rock'n'roll. Drums, violin, guitars, doublebass, piano, accordion and keyboards. The music is entirely instrumental.
The opening track The Bells After Life's Chase To Nowhere reminds me a lot about Ianva too. It is a pretty dark opener of this album. The album becomes lighter after a while. The next song Sinfonia # 3 is a positive commercial song.
The rest of the album is occupied by the title track in six parts. All of it is very good.
That too is my verdict on this album. This is a very good album from a band I really like. It is not rock'n'roll, but I like it.
3.5 points