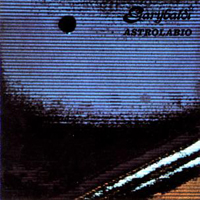 The second album from this Italian band. A band whose debut album Nuda is a semi-classic album in the RPI scene.
Astrolabio is a bit of a strange album. It is far more a krautrock album than an Italian prog rock album. It is a krautrock album, in fact.
Take two long tracks. One of them is recorded in studio and the other one is recorded live. All together, we get forty minutes of music here. Forty minutes with guitars, bass, drums and Italian vocals.
The music is blues and psychedelic based krautrock. The music on the live track is very raw and basically a jam. The studio track is far more refined and has got a much better concept.
The end result is a decent to good album which does not really impress me. The studio track is by far the best track here and is saving this album from a worse fate than my rating. But I have heard far better albums than this one.
2.5 points