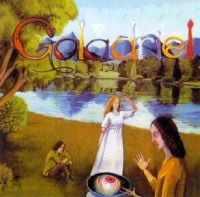 The only sign of life from this Australian band.
Galadriel was a minor six piece band even in Australia and they had a very short career. A second album was written and planned to be recorded before the band split up and the members went back to their lives in obscurity.
Obscure is what I would call this music too. This forty minutes long album has a mix of blues rock and folk rock. The flutes and everything else on this album reminds me a lot about Jethro Tull, their first two albums.
The songs here are not bad, though. The usual mix of flutes, guitars, male vocals, bass and drums. The sound is good and the songs is a mix of fast paced songs and some ballads.
The end result is a decent album which some may like. There is too much pub rock and blues here for me to fully like this album, though. But check it out.
2 points