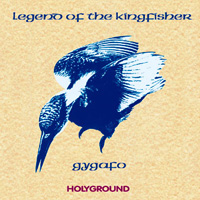 The one and only album from this short lived band from United Kingdom.
I have noticed that this band and album is described as Prog Related in ProgArchives. I am not so sure about that. I think this album is much more a crossover album than a progressive rock related album.
This six piece band, one guest musician included, created this album with saxophone, glockenspiel, air guitar, guitars, bass, drums, mandolin, flutes, keyboards and vocals. The music has it's roots in lush folk rock and has adopted a great deal of psychedelic rock along the way. There is also some hints of jazz here.
The result is one hour with lush music. Take Fairport Convention at their most psychedelic. Then you get this album and Gygafo. A good album with a lot of good songs and a very good sound. I really like this album a lot. Get it from any good stores.
3 points