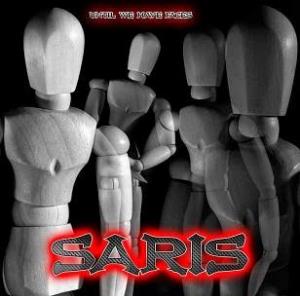 The third album from this German band.
Saris started out as a neo prog band. A pretty heavy neo-prog band though. They were that on their first two albums. They still does their music with guitars, bass, keyboards, drums and vocals. Male and female vocals.
And yes, there are a lot of neo prog here too. But the band has moved towards power/prog metal on this album. German power/prog metal, no less. The opening title track is a good example. Catchy and hard power/neo prog. There is a lot of chugging metal guitars here. That goes for most of this album.
When the band slows down with female and male vocals, very good vocals, the band goes into a bit of a power/prog metal ballads territory and follows this formula, letter by letter.
What concerns me most is the lack of any great tracks here. The album also reeks of German power/prog metal. I have a few pet hates and this is one of them.
This album is for me a disappointment. But I guess I am in a minority of one here as this album has got a lot of positive reviews in ProgArchives and other places. In my estimations, this is a decent album.
2 points