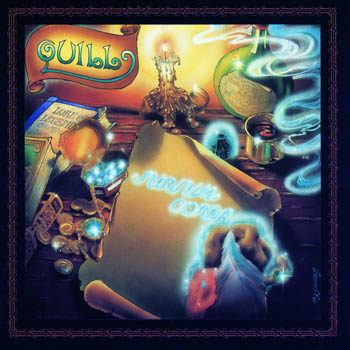 The one and only album from this US band.
Quill were a three piece US band who obviously has been listening a lot on their English symphonic prog albums. The likes of Yes, Genesis and in particular ELP crops up a lot on this album. But there is another band who this album reminds me most about. That's Germany very own Triumvirat. Quill is more or less a good copy of that band.
Quill is not a copycat though. They have their own style inbetween the cascades of keyboards. Drums, bass and vocals is also present here. But keyboards is what I will remember this album for.
The result is a good album if you as I do really like symphonic prog in the vein of ELP and Triumvirat. There is no real great songs here. Nevertheless, this is a good album for the likes of me. Others beware.
3 points