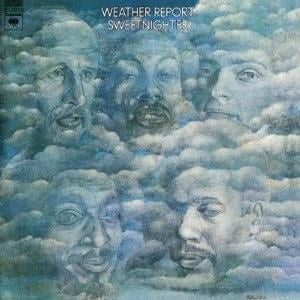 The third album from this US fusion band. One of the bands who emerged from the Miles Davis genre setting Bitches Brew album (sessions).
And there is a lot of Miles Davis and Bitches Brew on this album. Weather Report is regarded as a fusion band. There is not so much fusion here. The music here is much more funky jazz with a lot of Latin American rhythms.
Both Wayne Shorter and Joe Zawinul is very much present here. Wayne Shorter on his saxophones which is the dominating instruments here. The bass lines is also strong here with Joe Zawinul's keyboards honking around in the sound too.
The emphasis on funk makes this album a bit too one-dimensional for my liking. I cannot really get a foot for this album and it leaves me slightly limp and dead. It is a decent to good album. That is all I can say about this album.
2.5 points