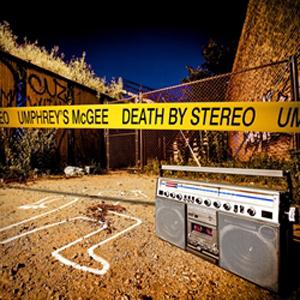 Umph ???
This is the seventh album from this US band. A very good band according to the blurb and my friends in the scene. So I got this album and this is my first ever meeting with this band.
The music is performed with tonnes of guitars, bass, drums, some keyboards and a great deal of vocals. All this sounds competent to me.
This is an unashamed US band with an unashamed brash and bold US sound. The music is a mix of power trio heavy prog, stadium rock, grunge, funk, neo prog and believe it or not.... some disco and soul music too. One of the tracks on this forty minutes long album is a disco flirt. Which frankly does not sound good to me. The other stuff sounds a lot better.
My two gripes with this album is that the music does not sound original and that the songs here is not particular good either. This album leaves me cold and I wonder what the fuzz is about. This is the worst ranked of their albums by all the music archives. Maybe I should give this band another chance. This album is a decent album and just that.
2 points