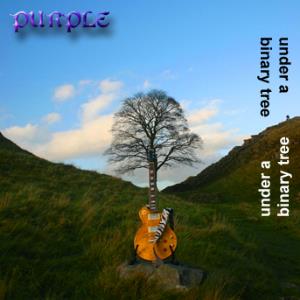 The second album from Dan Hodgson under the Purple name.
I was not impressed by the first album 11 Bells. A pretty one dimensional album. Mostly due to the dominance of keyboards and Dan's doing everything here. He still does everything on Under A Binary Tree. But there is some new strings in town too.
The return again with Under A Binary Tree sees him starting out with a lot of guitars and other strings. The first suite The Ebony Queen has a nice folky and avant-garde combined with some Pink Floyd like guitars and melody lines. The best Purple has done so far. This is actually a good, good suite. The other suite The Ivory Tower is not anywhere as good ast The Ebony Queen. It is more a trip-hop avant-garde doodle and not my cup of tea.
The end result is an improvement on 11 Bells. It is not a good enough improvement though. The album is free from the link below.
2.5 points
The album