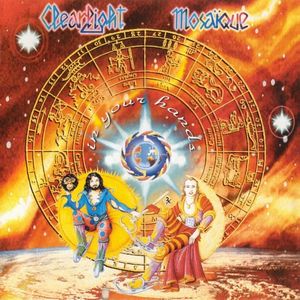 The twelfth album from this band. A band now reduced to a duo; Cirille Verdeaux on keyboards and Gumar Amundsen on keyboards and vocals.
I am not sure if the guitars are hired or sampled and the run through the keyboards. The drums sounds a bit sterile and I am pretty sure this is a drum machine. The bass is not particular interesting either.
In any case; the music is a mix of new age orchestral pieces and 1990s AOR with Mr. Amundsen doing his best to sound like John Parr or anyone from that hairspray doped down 1990s AOR/poodle rock scene. I got my doubts about the quality of his hair, but the music is hitting pretty much straight on that button. I leave it to you to decide if that is a compliment or not.
The new age pieces are too far between too. Most of this album is AOR. I did not expect this from Clearlight. But I guess some finds this scene good too. For me, this is a decent album and nothing more. I much prefer their early 1970s albums.
2 points