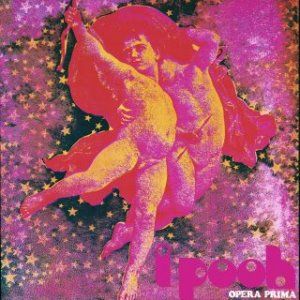 The fourth album from this Italian band who are still going strong in 2013.... and possible in 2014 too. I reviewed their 2012 album Opera Secondo some time ago. That album did not impress me that much. That album was the follow up to Opera Prima too although they have released 20+ albums inbetween.
Opera Prima is a kind of an operatic album with Italian pop and very much little else. You get some tears inducing Italian vocals, lots of strings, some keyboards, some guitars, bass and some drums. You probably also get the band in silly dresses too, looking like Elvis Presley in Honolulu. Thankfully, I got no pictures of the band in my house. I guess there is a law against that in this country.
The music on this forty minutes long album is sweet with some occasional outbreaks of rock'n'roll. Very commercial in 1971 and probably a big selling album too. The music is too simple for my liking and cannot be called Italian symphonic prog. This is still a decent to good album though as I am giving this album the same rating as I gave the 2012 follow up album.
2.5 points