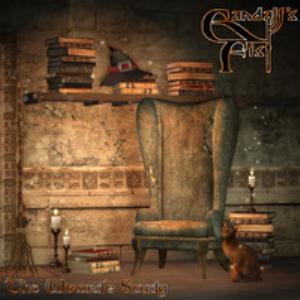 This Cumbrian duo (England, btw) with their fourth EP.
I reviewed their first two albums for Progarchives back in 2011 before I turned my attention towards other artists. Those two albums are good (very) Pink Floyd inspired albums. The same can also be said about this half an hour long EP. A Pink Floyd copycat on the first track Emerald Eyes before folk rock and female fronted crossover prog takes over on the next tracks. I don't know her name/I am too lazy to find her name, but her vocals are good enough. She adds a much needed new focal point for this band.
The music on this album is therefore not only a Pink Floyd worship session. It also take a lot from the neo prog scene and even from Iron Maiden. It is in this area you can find this band.
This EP is a free download from their homepage (link below) and a good EP too. It may even give them some new fans. Check it out.
3 points
The EP