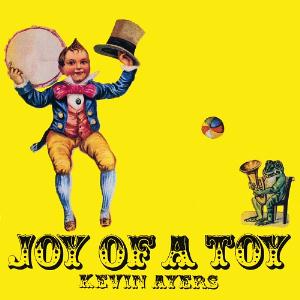 The debut album from this ex- Soft Machine guitar player...... and later a prolific solo artist.
Joy Of A Toy has got a mythological status and I felt it was about time to check it out for myself. It is a band who were deeply rooted in the first Soft Machine album which also included the likes of Daevid Allen, later Gong. I just wanted to include this, Gong that is, as it has some relevance to this album.
Joy Of A Toy very much has a lot in common with the more whimsical parts of Gong where Daevid Allen ran the show. Whimsical pop with some jazz and space elements is what this fifty minutes long album is best described as. It is the first Soft Machine album with a lot of added pop music added. Pop music in the vein of The Beatles. There is a lot of The Beatles here. In particular from their Revolver era.
The result is an almost perfect album. If I was more into whimsical pop than I am, I would label it a perfect album. The songs are weird with a lot of very weird rhythm and solo structures. The lyrics is whimsical to say at least. The melodies are brilliant. Most of them, at least. I think this album deserves the status it has got and it is head and shoulders above the flying teapots and other whimsical pop albums and trilogies. It is one of those albums you need to get.
4.5 points