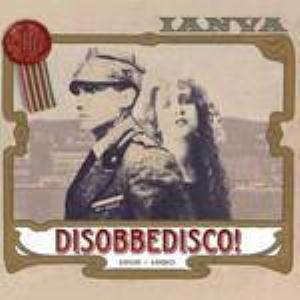 Once in a blue moon, there comes a band who is so different from the other bands that it makes me scratch my fleas infested head. Admittedly, there has been a lot of blue moons lately due to the scene's ability to reinvent itself. But Ianva from Italy is something very special, indeed.
This is their full debut album after an EP released in 2005 which I quite liked and gave a three pointer back in August 2010 in ProgArchives.
Ianva is the ancient name on Genova. Their music is somewhat younger, but not much younger. Take some Edit Piaff, add Jacques Brel and and a chamber orchestra to the mix and you get this band's music. Both that and this one hour long album. The band and the music is more French than Italian. It is much more rio than Italian prog. It is listed as an Italian prog album most places. But forget that. This album sits most comfortable in the cabaret rock and avant-garde labels. I am not sure if progressive rock comes into play at all.
In any case, the music on this album is highly original and really presents me with a challenge. Some of this music is really great too. The mix of accordion, female vocals and the trumpets is great. There are other parts of this album which falls a bit flat on it's face, though. The live elements is not a successful experiment. The end result is a very good album which really knows how to blow of the cobwebs in an experienced reviewer's head. And I no longer have fleas either.
This is a very good album well worth checking out.
3.5 points