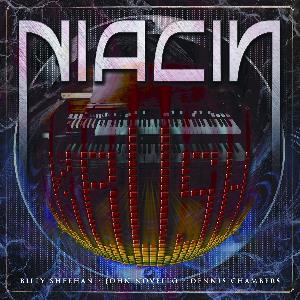 The sixth studio album from this US band.
I do not know anything about Niacin and I have yet to hear their other albums. This is my first meeting with them.
Niacin plays a pretty Hammond organ heavy type of fusion. Being a bass, Hammond organ and drums trio, that is pretty obvious that the Hammond organ plays a central role here. The drums and bass is complex too and the fusion, make that jazz, is pretty complex too. It actually reminds me a lot about John Lord in Deep Purple at his best. Yes, that is not jazz. Fans of the late and very much missed John Lord will enjoy this album.
This one hour long album has some very good stuff. It is a bit one dimensional though and the trio concept has it's limitations. This is a good album and I am tempted to check out their five other studio albums too.
3 points