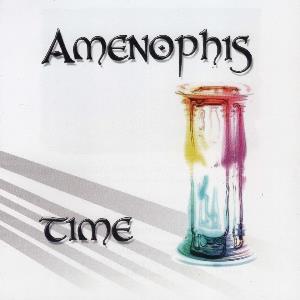 The third album from this German symph prog band.
I did not expect a new album at all from this band after their rather lackluster 1988 album. But I got a big surprise when the band sent me this album. It is nice that old bands also reforms in Germany as this has been the trend in both Italy and England for the last years. Long may it continue.
I have never been a big fan of this band. A band adored by most other reviewers. They have never hit my heart strings and brain cells. I did not have many great expectations to Time either.
The band has at least abandoned the path they set out on the 1988 album. That itself is very good news. Well, at least for me. Instead, the band has returned to where they left it at the end of their good debut album. We are in symph prog land again. Not in the sense of long rock opera tracks lasting half an hour or so. There are none of them here. The songs are clocking in around average seven minutes long on this one hour long album.
The best song on this album comes at # 2. The superb The Sandglass Symphony. That is a true symph prog track in the best tradition. It is full of vocal harmonies, guitars, keyboards, bass and drums. That is the main instruments on this album.
The rest of the album is not all symph prog. Add in a lot of neo prog too and quite regular rock/pop too. A bit of a folky feel is what I get here too. The music is very clever throughout despite of being a bit too light weight in my view. The final half of the album is not particular great either. The sound is great though and Time is easy their best album. An album any fan of German symph prog should check out. This is indeed a very good album and I leave it like that.
3.5 points