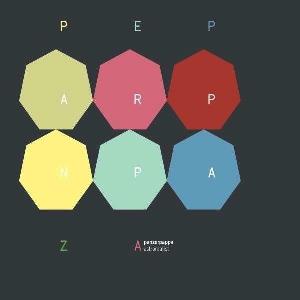 The fifth album from this Norwegian avant-garde/RIO band.
If there is anything as a breakthrough album in the very small RIO scene, Astromalist broke Panzerpappa and gave them a well deserved bigger audience. It also earned them a highly deserved spot in one of the biggest annual RIO festivals.
The band has always been influenced by Samla Mammas Manna and that is evident on this forty-five minutes long album. The music is pretty understated and melodic to be an avant-garde album. They use a vast array of instruments here. From xylophone to woodwinds, guitars, drums, bass to keyboards. That gives the sound a lot more than a chamber orchestra sound. It gives the sound a modern avant-garde sound and a full band sound.
The music is good throughout. A bit stronger melodies and some more light and shadows, my favourite aspect when it comes to the RIO/avant-garde genre, would had been appreciated by myself. But this is how Panzerpappa is and I accept that. My main gripe is the lack of stronger melodies. It is a very good album for people wanting to check out this genre and I understand this album's popularity. Check it out.
3 points