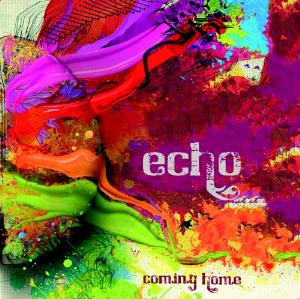 The second album from this Romanian band.
Echo debuted in 2010 with the rather promising The Dream. A nice stroll down a modern progressive rock path. Coming Home follows nicely in the same path.
This fifty minutes long album has three long compositions in the ten to fifteen minutes bracket. I suspect this is a concept album. The sound is great. The mood is pretty melancholic with some of the more melancholic Eastern Europe feel. Romania's history is pretty dark. Well, at least the last 100 years has not been a joyful dance for this country and it's population. I get that mood and ambience in their music. A mood that resonates with me.
The band has the typical keyboards, guitars, bass, drums and male vocals setup. There is some references to Pink Floyd here too. The music is not hyper technical although it is pretty clear this band knows their stuff. The keyboards and guitar sound is in the Pink Floyd area.
The end result is a good album which is sorely missing the dot over the i. That is; a great track or two. On it's own, this album is ticking away nicely without really impressing me. I will still keep an eye on this band though as they are talented enough to come up with far better albums than this one. Keep up the good work, guys !
3 points