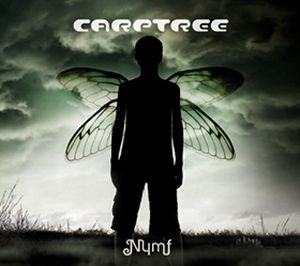 The fifth and so final from these Swedish proggers.
I have not heard their previous four albums so I cannot comment on their development. On Nymf, their music comes across as a mix of Pink Floyd, Porcupine Tree, Marillion and The Flower Kings. The music is created by guitars, keyboards, piano, bass, drums and English vocals. Very good vocals too, it is.
The music is pretty big and gothic. Very brooding with a lot of neo prog and symph prog connotations. The songs are not that particular long to be that symphonic. More in the area of six to nine minutes long. This forty-five minutes long album still throws a big punch though. The music is very well composed indeed.
Unfortunate, a big track or two is missing. That could really have elevated this album to a great album or even better. All the ingredients is there. A great sound and songs who are going somewhere. But they are not completing the run. It is still a very good album which sadly is drowning a bit in the massive onslaught of similar sounding albums we have seen during the last five years. Check it out.
3.5 points