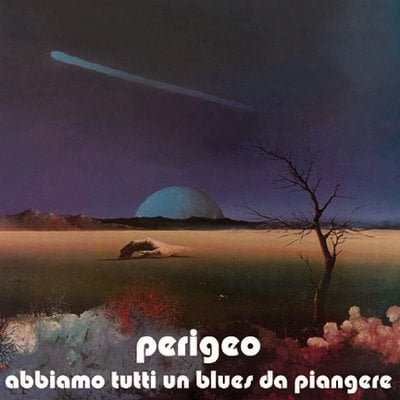 The second album from the Italian band Perigeo.
Perigeo really impressed me with their debut album Azimut. A superb blend of fusion and Soft Machine. The band very much continues on the same path with Abbiamo Tutti Un Blues Da Piangere. Those two albums is very like.
The band continues their woodwinds, keyboards, bass, guitar and drums formula. An excellent formula if you ask me. But you would not do that. Trust me.
The best two compositions is the Soft Machine'esque Nadir with the great intensity and the rather introvert and Picchio Dal Pezzo like title track. Both superb tracks. The rest of the album is very good to great. There is not much else to write about this fifty minutes long album than I have already written about Azimut. Get both albums.
4 points