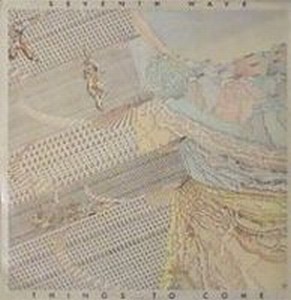 The debut album from this English band who grew out of the space rock combo Second Hand. The duo Seventh Wave all in all released two albums.
The duo created this half an hour album with guitars, keyboards, bass, drums and vocals.
The band is clearly influenced by the symphonic prog and art rock scene in England at that time. Both David Bowie and Genesis influences can be detected here. There is also a lot of space rock influences here. The sound has a lot of plastic feeling with some jingles and tapes running riot here. The keyboard sound is not good. It is like a cheap version of Keith Emerson at times. Not to mention ELP.
I am not entirely convinced the band knew what they were doing here. I am not sure what this album is. It is so all over the place. It is a decent album though. But don't bother.
2 points