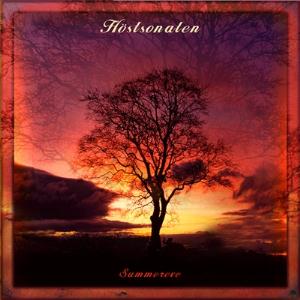 The sixth album from this Fabio Zuffanti band.
Hostsonaten is an Italian band mostly influenced by the Scandinavian and the English symphonic prog scene. Influences which very much comes to the front on this album. An album where we have now reached the summer after going through the seasons, one by one, on the previous albums.
Summer is a good, light time of the year. Warm and sunny. Ditto for this album too. Fabio Zuffanti has taken a Vivaldi here and described the summer in flutes, keyboards, bass, guitars, Moog, oboe, violins, cello, piano and drums. Yes, and some instruments I have forgotten too. But you get my drift. All the music is light and flowery.
The combination of that and a main theme which is really great throughout this forty-five minutes long album makes this an album I really highly enjoys. Even in February and March too. This album is one of the reasons why Hostsonaten is one of my favourite bands for the moment and why the albums will remain in my living room. This is a great album by a great band with a great vision. Move over Vivaldi and let Fabio Zuffanti tell the world the news.
4 points