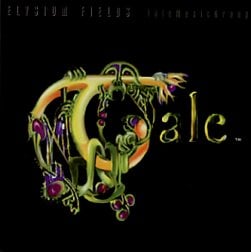 The second and so far final album from this multi-national neo prog band.
Well, this six piece band is listed as a neo prog band in Progarchives. That is only a half truth in my humble opinion. Others may disagree with me.
Elysium Fields is an hour long romp along the commercial art rock path. We get some celtic folk rock, melodramatic rock, some neo prog, a lot of female and male vocals dominated rock and some strings. The music is in the light category where the band is not power riffing much. There is a lot of piano on this album. There is also a lot of pomp pop too with some vaudeville rock influences. Well, make that considerable vaudeville rock influences. The music is performed with piano, saxophone, strings, guitars, bass, keyboards and drums.
The end result is a pretty generic art rock album which is on the lighter side. Both in substance and in quality. This is a decent enough album which should appeal more to those into rock and pomp pop. I am not.
2 points