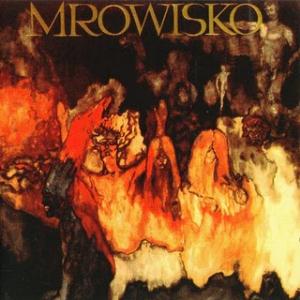 The debut album from this Polish band who in total released three studio albums. Klan operated in the fusion to symphonic prog genre during their far too short lifespan. This album is generally regarded as their best album and a semi-classic album.
Something I understand when listening to this album. We get a mix of Canterbury jazz here, fusion, eclectic prog and Eastern European fusion. The music here is to say at least very playful throughout these forty-three minutes. The album has long instrumental parts and some vocals too. Great vocals, btw. The songs are not particular long. But they works as one piece of music, forty-three minutes long. I get the feeling the album is a symphony and a concept album. I may be wrong. The music and the songs flows gently together, creating a symphony.
The music is created with guitars, keyboards, bass, vocals and drums. There are also some female choirs here. The music is pretty eclectic. It is also pretty easy accessable too. It very much appeals to both the brain and the heart. There are some great melody lines here and the Hammond keyboards is a joy to behold. The folk rock influences is also pretty obvious here. The music is also pretty melancholic in between being pretty playful too. It also has it's ELP moments too. Not to mention some Italian symph prog moments too. There is a lot to like on this album. A lot.
Mrowisko is a great album and one of the best albums ever to emerge from Poland. Check it out as it is well worth the effort.
4 points