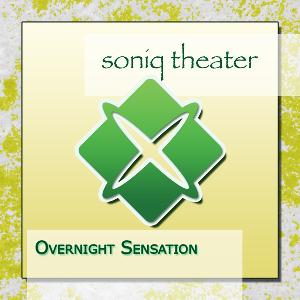 Album no. 12 from Germany's Alfred Mueller's one man band Soniq Theater. For a change these days; the band name fits the music. Refreshing !
One man band normally means lots of keyboards and that too is the case here. This fifty minutes long album has more keyboards than a man can carry on it's shoulders. The drums are programmed as in a drum machine. I guess that goes for the rest of the instruments, bar the keyboards too. There is no vocals here.
The music is not bad at all. It is pretty dynamic throughout and we are not talking shopping mall music here. Despite of that; the music is a bit too sterile for my liking. I have to admit I have grown a lot tired of ELP and Jean Michel Jarre lately. I liked both of those a lot before. Fans of those + Little Tragedies and Vangelis should get everything by Soniq Theater. Check link below. For me; this album is too sterile and one dimensional. It is still a decent to good album well worth checking out as it is a free download album together with the other Soniq Theater albums.
2.5 points
The albums