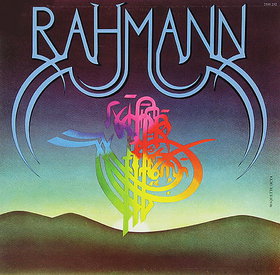 The one and only album from this Algerian-French band.
Rahmann gives us a very eclectic blend of jazz, African-Arabic ethno music and zeuhl. The album starts out as a zeuhl album and then moves into jazz and ethno music from there on. It still has strong zeuhl vibes throughout. They sounds like a mix of Zao and Mahavishnu Orchestra. It also reminds me a lot about the Before A Word Is Said album by Gowen, Miller, Sinclair & Tomkins. The final album by Alan Gowen before he passed away. The Rahmann album has a gloomy darkness.
The music is being performed with guitars, keyboards, bass and drums. It is instrumental. The bass is excellent. The keyboards sounds like Alan Gowan on his best.
The quality is great throughout. It is not an immediate hit for the listener. But the music slowly sinks in and makes this album well worth the effort. I award it a weak great status as I also finds some less satisfactory music here. My overall impression is very positive, though.
4 points