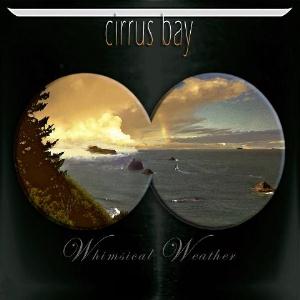 Hmm..... This band has inadvertently delivered the best judgement on this year's weather.
This is their third album after a pretty poor debut (disowned by the band) and a very good second album. It's about time to deliver a great album now.
The band keeps the flowery sound from their 2009 album A Step Into Elsewhere and develops it on this album. That is a floating, flowery symph prog sound with female vocals. Sharra Acle's vocals. She is one of the two founding members of this band and she does a brilliant job here. The prominent other instruments here are keyboards, guitars, bass and drums. Some mandolins can also be heard.
Good references and comparissons to this album is neo prog with female vocals, lush hippie rock and bands like Renaissance and Marillion. Add Genesis too. Add Kate Bush too minus her vocals.
This album starts with Sharra Acle's excellent vocals on Circles and Seasons. An elleven minutes epic she dominates. The band sets out their stall with this flowery, lush song. Not all music is great on this album. But most of the music is really great. It is obvious that the band has arrived at the sound and place they want to be. A place which is taking up the challenge left by the likes of Renaissance. Whimsical Weather is a very good to great album in my estimation. I push it up to a four pointer. The cover art work also deserves that.
Check out this album.
4 points