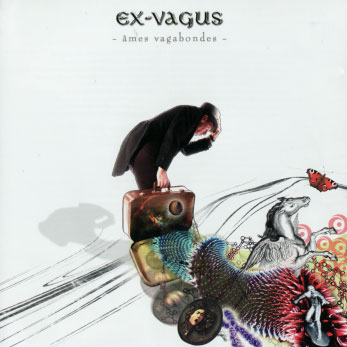 A new name to me although I got their two albums some time ago in an online auction, bundled together with some Mona Lisa albums. A review in ProgArchives alerted me to these two albums and I have been spinning this album today. I am glad I did.
This French band has taken up the baton left by Ange (although Ange is alive and well these days with a new album). Same type of theatrical symphonic prog. The vocals are in French. The sound is great. I am a fan of French symphonic prog and I have had some good days with this album. It really speaks to my heart.
The music has both big dramatic orchestral bits and more pastoral bits. Eric Vedovati's vocals is great and makes me purr with delight. Xavier Le-Loupp has some great guitar solos and Dominique Barboyon's keyboards is a delight. My only gripe is the lack of any really great songs here. Besides of that, this album is hitting all the right notes. Despite of this pretty big flaw, I still think it is a very good album from a band everyone into the likes of Ange, Magnesis and Mona Lisa should check out.
3.5 points