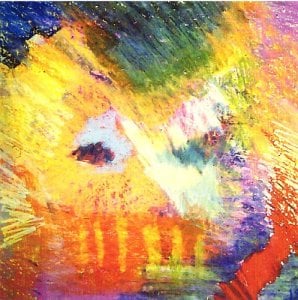 The so far only album from this Israeli band.
RIO albums is a bit hit and miss. This genre has had a good progression since the start of this millenium with some great albums. Ahvak can be added to that list. Their brand of RIO is in the vein of Present and Thinking Plague. The drummer in both bands actually plays on this album so no wonder. I am more familiar with Present than Thinking Plague and would compare this album to the first two Present albums. The bombastic pieces of music is present here. The chamber orchestra feel is also present here. The whole RIO vibe is very much present here. This is not avant-garde. This is RIO.
The result is a great album which kicks off from the first tone. The instrumentations is a mix of electric and acoustic. The best parts here is dominated by harsh electric guitars. The feeling of doomday is pretty strong. Doomsday from the holy land. That should had been the album title. There are also some more pastoral and some more playful parts on this album.
The overall quality is great and this makes this a worthwhile purchase for all RIO fans.
4 points