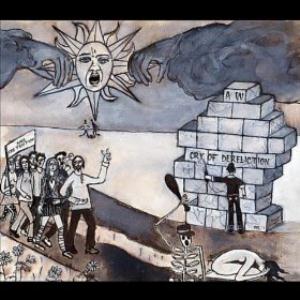 The debut album from this Norway based band.
The band operates with a lot of musicians. But the music is very laidback acoustic, somber and ballad folk rock dominated. It is also a bit symphonic. The music is mostly performed with one to three instruments. Acoustic guitars with flutes, violins, cello, bass, drums and electric guitars. That and a mix of female and male vocals. The style is minimalism and less is more.
That would had worked great if the songs were of a good standard. They are not. The standards is decent enough, but nothing more. The tin promise a lot more than what I get when sinking my teeth into the meat here. Or in this case; a pretty thin watery soup. What this band need is good songs. Steal, pillage, plunder or write some good songs for vol 2, please. All the other right ingredients are already there for this band to work.
2 points
Homepage