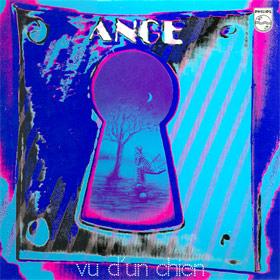 Their seventh album.
Ange has arrived in the 1980s and released a typical 1980s album with the plastic fantastic sound and lots of Inxs like guitars. The woodwinds is also typical 1980s.... well, everything here is 1980s. Their symphonic prog sound has largely been ditched and so has the music too. What we get is a mix of pop, funk and rock.
The band is not too bad. The music is fairly decent too. The sound is horrible. A couple of good songs saves this album from a total disaster. But Vu d'un Chien is their worst album by far and only for those who want a complete Ange collection. Unfortunate, that makes me a silly man.
2 points