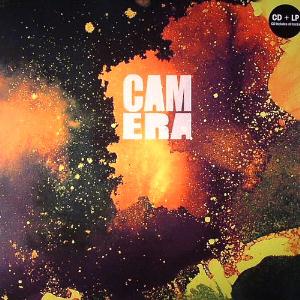 The debut album from this new band from Berlin, Germany. A band who is regarded as the new bright stars in the krautrock genre.
With a sound and type of krautrock which has been compared to Neu and Can, this album is out to win friends among new and old krautrock fans. Among all music fans too, I have to add. The music is instrumental and based on guitars, keyboards, bass and drums. The sound is excellent and the music is really catchy and infectious. It makes the listener grin like a happy cat and then dive into their record collection for their Can and Neu albums. Not to mention their Amon Duul II albums too.
The quality is great throughout. The tracks is both hypnotic and catchy. This album is giving me a lot of pleasure. It is also a timely reminder why I really like the krautrock genre. This album is a safe purchase for all krautrock fans out there. You will not be let down. Christmas has come early.
4.5 points