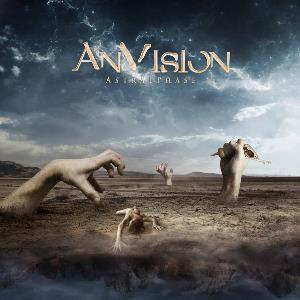 To my knowledge, this is the debut album by this Polish band.
AnVision is going down this well throdden prog metal path. They are an inkling more heavy metal than progressive, though. They use plenty of chugging guitars, keyboards, some sampled symphony orchestra instruments, bass and drums. That and vocals. The vocals is OK. The same goes for the band's musical abilities too.
AnVision does not bring anything new to the table with this album. Traditional heavy/prog metal is what we get here. The music is by all means decent enough. It will interest all fans of this genre. I am not so this album is in that respect missing it's target. This is a decent album though with no real good songs. Try some originality next time.
2 points