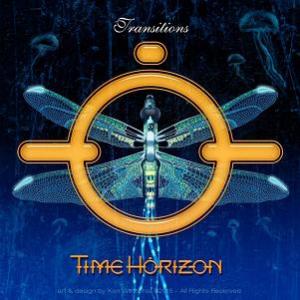 The second album from this US band.
The band is a trio with a lineup of guitars, synths and bass. The drummer is one of many hired hands. Four of them belongs to Tony Kaye and Bill Sherwood.
I have yet to get their highly rated 2011 debut album Living Water. From what I understand, the band was changed inside out during this five years long break.
The music is loosely speaking pomp rock. Or pomp prog if you want. Saga from just across the border from USA is a good reference.
To my horror, and so is the hair metal bands from the 1980s and 1990s too. The opening song Only One Way gives me horrible associations to that era. Thankfully, the rest of this almost one hour long album is not that bad. But the feeling of that era never really leaves me when listening to this album.
There is a lot of Saga references here and some songs Saga could have recorded too. Some of the stuff here is also pretty catchy. The vocals are pretty good and the mix of synths, keyboards and guitars are pretty good too.
The album is very lightweight and does not offers up much of what I could label neo-prog. It is also leaning toward rock and pomp rock. Not much progressive rock here. It is more pomp than prog.
Neither does this album offers up much quality either. The musicianship is rather good and the references hits a Saga fan like myself in a weak spot and speaks to my heart. But this album is a bit forgetable and does not offers up much substance. Hence my rating.
2.5 points