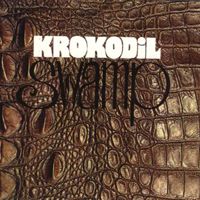 The second album from this Swiss band.
The band was a seven piece band with a lineup of violins, bass, drums, sitar, harmonica, flute, keyboards, percussions, guitars, drums and English vocals.
I was not particular overly awed by their self-titled 1969 album. Too much blues-rock for my liking. Although, that album had some psychedelic music too.
Those psychedelic influences has been refined a lot on this album while the blues-rock has been replaced by a much more folk rock type of music. The music is not that hard, although it has it's hard pieces too.
There is also some pretty naive The Beatles like melodies here too. This album is a child of the 1960s. There is an aura of hippies and flower power on this album.
Not all musicians chimes in at the same time. The sound is pretty sparse on instruments throughout this forty minutes long album.
The sound is still populated enough to make the music pretty lively and rich in substance. This album is very much focused on songs. Good songs. The vocals and the vocal harmonies here are really good too.
This is in short a good album with good songs throughout. It is an album well worth checking out.
3 points