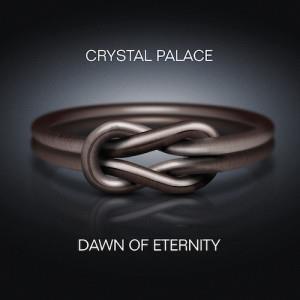 The seventh album from this German band.
The band is a quartet on this album with a lineup of guitars, bass, drums, keyboards and vocals. There are also two guest musicians on this album.
I have reviewed two of their previous album and have rated them as good albums. Good neo-prog albums.
And the band plays classic neo-prog as they have ever done. Neo-prog with a German twist. If you want to know what German neo-prog sounds like, this and Argos is the main bands in this scene. A great scene it is too.
..... So I was a bit surprised to hear the first couple of minutes of this album. The vocals and the band sounded like Dream Theater. It was like Dream Theater had occupied this album. Spooky !!
The album clears up after those two minutes (the song called Dawn) and we are back into the usual Crystal Palace terrain again.
That said.... The band has gone a bit heavier this time around. There are even some djent hanging around here. This in addition to the usual neo-prog. But this one hour long album is somewhat more edgier than I am used to from this band.
The result is not particular impressive in my view. This is a Crystal Palace I am struggling with. The main problem is the lack of any great material here. There are barely any good material here too. The album is not a bad album. But it somewhat decent and good. Hence my rating.
2.5 points