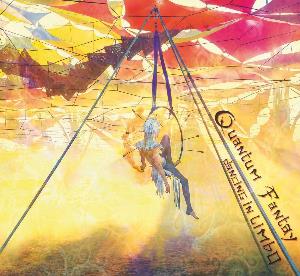 The sixth album from this Belgium based band.
Quantum Fantay is a four piece band on this album with a lineup of keyboards, synths, guitars, drums and bass. Four guest musicians also contributes with congas, flutes and xtra guitars.
I was very pleased with their 2014 album Terragaia. It was indeed a very good album. So I went ahead and purchased this album. An album I should have had reviewed one year ago as it was released back in September 2015. But better late than never.
Quantum Fantay plays some kind of undefined music somewhere between space rock, symphonic rock and fusion/jazz. It is not easy to pinpoint their genre.
In particular is this difficult on this album which draws in various elements from these three genres. There is a lot of guitars here which points in the direction of fusion and jazz. The synths are in the direction of space rock and the general music is leaning towards instrumental symphonic prog rock.
There is also a lot of Arabic and Middle-East folk music like music here too. The band draws in a lot of inspirations from various parts of this planet.
The album is forty-five minutes long and it is not too bad. I is a step back from Terragaia and sounds not as fresh as that album in my ears. There is no great piece of music here. Music which sounds a bit bland to me. I am not overly impressed. Hence my rating.
2.5 points