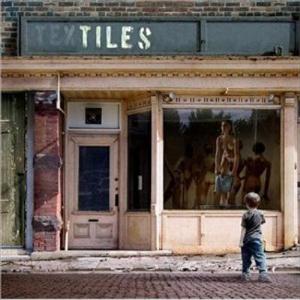 The fourth album from this US band.
The band was a four piece band on this album with a lineup of guitars, bass, drums and vocals. Matthew Parmenter from Discipline and Hugh Syme (artist, painter) guests together with Kim Mitchell on a couple of tracks.
Tiles output has always been somewhere between AOR, prog metal and hard prog. Kansas, Rush and Dream Theater springs to mind.
The band has tended to move around between these genres a lot. Some albums are harder than other albums. Even on the three first albums.
The band is comfortable in this landscape between Rush and Dream Theater. Sometimes they sounds like a Rush copycat. A copycat with some college rock added onto the mix. I am a Rush fan and don't disapprove of their flirtation with Rush. These parts are the best parts of this album.
The same also goes for the seventeen minutes long opening track. The title track, no less. There is a lot of good things on this opus. The band is clearly flirting with the symphonic prog genre here.
The band has an interesting sound throughout this album. An hour worth of good things. I am starting to like this band. Well, I started to like them already on their second album.
There is no great tracks here. But this is nevertheless a good album.
3 points