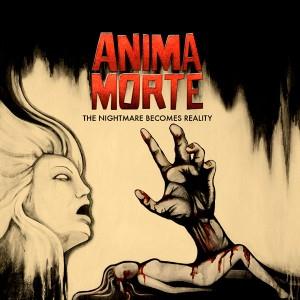 The second studio album from this Swedish band.
Anima Morte expanded into a quartet with a lineup of guitars, bouzouki, synths, bass, drums, Mellotron, keyboards and organ.
I was not a big fan of their 2007 debut album Face The Sea Of Darkness. You can read my review
here
. Not good enough music in my view.
Their mix of Goblin and Swedish symphonic prog gave some hints of a direction well worth checking out. Something they have not done on The Nightmares Becomes Reality.
Well, there are some traces of Swedish symphonic prog on this album. The band is Swedish after all. But this album is much more about Italian symponic prog than Swedish symphonic prog.
Anima Morte has again visited the land of Goblin and has gotten very inspired by them. They are still disciples of Goblin. Fans of Goblin will love this band. ...........And this album.
This album is almost 50 minutes long. It is at time majestic and epic. It is also cinematic and symphonic. Fans of symphonic prog and Goblin will really like this album.
It is also a good album. It is still lacking a bit greatness. But the band is on a mission and I guess their third album is a better album than this one. But get this album.
3 points