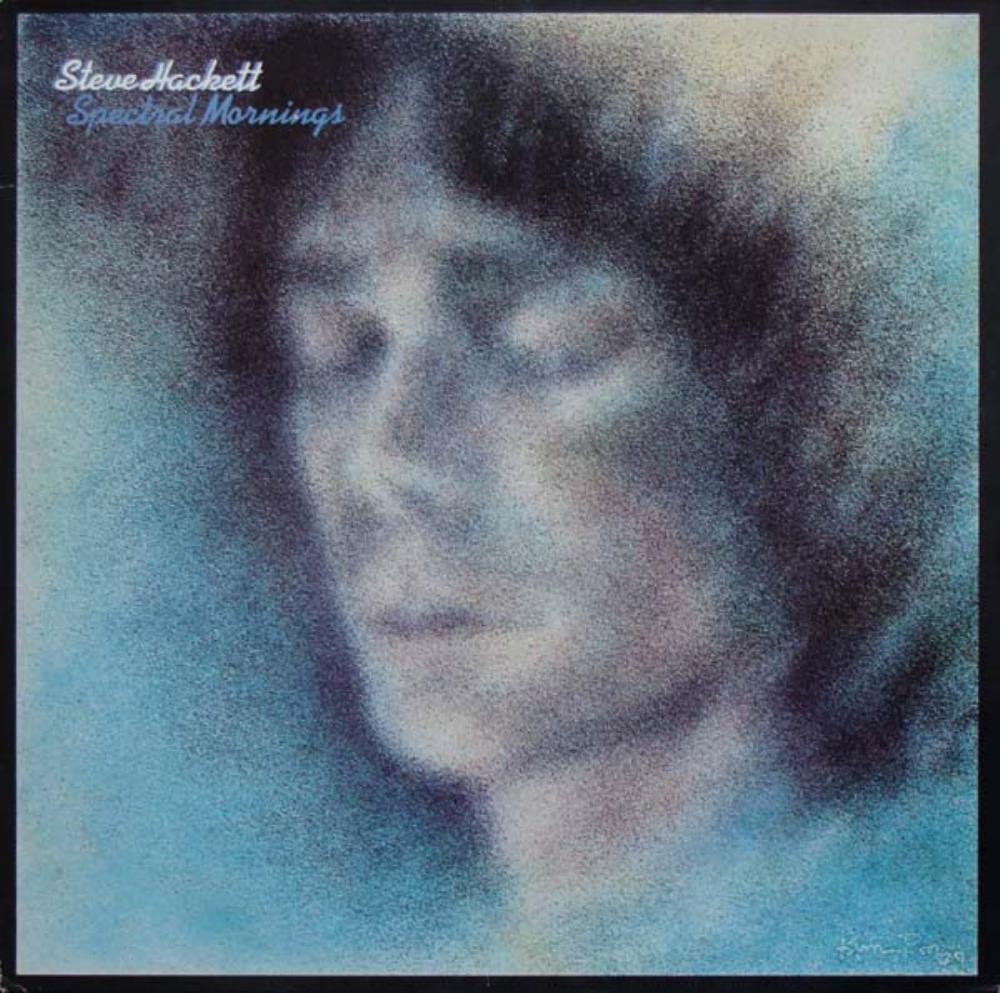 The third album from this English artist.
Steve Hackett scaled back a lot this time when it came to using musicians. His brother John did the flutes, Nick Magnus all the keys, Dik Cadbury the bass, John Shearer the drums and Pete Hicks shared the vocals duties with the always guitar playing Steve Hackett.
The result is back to the start again. Spectral Mornings is a restart and back to where he started off with The Voyage Of The Acolyte in 1975, his debut album. The previous album Please Don't Touch ('78) is just a bad memory.
The album starts of with two great symphonic prog songs in the form of Every Day and The Virgin And The Gypsy. Eleven minutes of greatness. A very much John Hackett dominated interlude follows and it is a great folk tune too.
Then the album goes a bit of rails....... I am not sure what this folk music hall ditty The Ballad Of The Decomposing Man is doing here. ELP also did comedy songs like this. Songs very much in the Monty Python mould. But this one is actually a good comedy song. But I am not sure why it is used on this album.
Some more odd and very good ambient folk music stuff where the two brothers are working together follows before the great title track closes this album after thirty-nine minutes.
This is by all means a great album. Barely a great album, in my opinion. But nevertheless a great album and one to really cherish. Something I do.
Check it out !
4 points