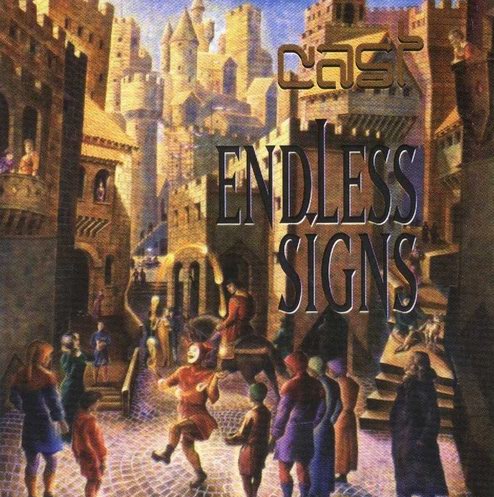 The fourth album from this Mexican band.
The band was a five piece band and their lineup was synths, flutes, banjo, bass, drums, guitars and English vocals.
I was not that impressed by their 1994 debut album Landing In A Serious Mind. Pretty much copycat Pendragon neo-prog. I have missed out on their two other 1994 albums (but would like to get them). Their last two albums has showcased a band in a serious development.
Back to Endless Signs.... The band had already developed from a one dimentional neo-prog band with limited abilities (on Landing In A Serious Mind) to slightly something else again.
We are still in neo-prog land. But the compositions are pretty long and the ideas and music are leaning more symphonic prog.
There is a lot of Ange in their music. The baroque classical music version of symphonic prog shines through here on several songs. Well, on the whole album really.
Their affinity to the British neo-prog scene also shines through. The band is very much a neo-prog band.
The album is very long and is using the abilities of the new medium, the compact disc. It is long enough and there is not much waste of space on this album.
The sound is pretty thin and very much 1990s. The vocals are pretty limited in range. Nevertheless, this is a good album as it has some really good songs. I have always thought Cast has been a very underrated band. This album confirms these views.
3 points