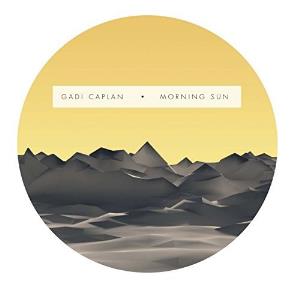 The third album from this USA based Israeli guitarist.
I know next to nothing about this guy as all my reference sources is offline at the moment. But I gather he got his musicial education from a guru in India and the Berkelee guitar university in Boston, USA.
He graduated from that university and released his debut album in 2010. His second album followed in 2013. That is all I can remember before my reference source went offline.
Gadi Caplan plays guitars and does the vocals here. He has got help from some other musicians too. The music is sparsely populated by instruments. Keyboards, synth, bass and drums. That in addition to the guitars and vocals.
The music is low-key and pretty much indie music. There is a lot of lounge jazz here in addition to a lot of post rock and a lot of pop music.
The music is by no means loud. It does not scream. It just whisper silently.
Everything here is subtle and low-key.
There is no real great music here and not much is happening. The music is decent to good throughout these forty odd minutes. The problem is the lack of really good and great melodies. Nevertheless, this is not a bad album.
2.5 points